Main Content
COVID-19 UPDATE: As of March 16, entry onto our campus is restricted and authorization from EHS/HR to access campus is required. Campus Community members living or working on campus must either have a Residential Hangtag or a WFU ID with authorization that will allow entry upon scanning at the Reynolda Rd and University Pkwy. gate entrances. The Polo gate will be closed.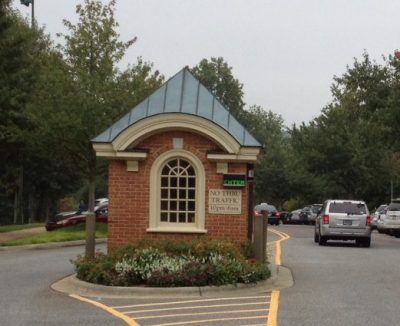 Wake Forest University strives to maintain a safe community for its students, faculty, staff and neighbors. As an added precaution during late night hours, gatehouses were built at the Reynolda Road and University Parkway entrances.
University Police security staff the gatehouses and monitor traffic nightly between 10 p.m. and 6 a.m. The Polo Road entrance will be closed during gatehouse hours.
Students, faculty and others associated with the university will receive either a decal, visitor pass or hang tag for their car. Any car with this type of identification can pass the gatehouses without being stopped.
Visitors
Anyone without proper vehicle identification will be stopped at the gatehouses between 10 p.m. and 6 a.m. The drivers will be asked their name and destination. Officers may issue a short-term visitor pass, which expires within 24 hours or a designated time frame.
A short-term pass will be waiting at the gatehouse for guests who are pre-registered. To pre-register, a member of the university community must go on line and register their guest.
Special Events
When a large number of off-campus guests are invited, a list of guests will be provided to the Police Department.
A student representative(s) from the hosting organization will be assigned at the gatehouses to assist students/guests attending their function.