COVID-19 UPDATE: As of March 16, campus access is restricted to faculty and staff required to report to work, students authorized to reside on campus, approved vendors and neighborhood residents. Visitors to campus are not permitted unless they are approved and registered. Approved and registered visitors must comply with all public health and University safety guidelines. Campus community members must use their Wake Forest University ID at the Reynolda Road or University Parkway entrances. The Polo Road gate is closed.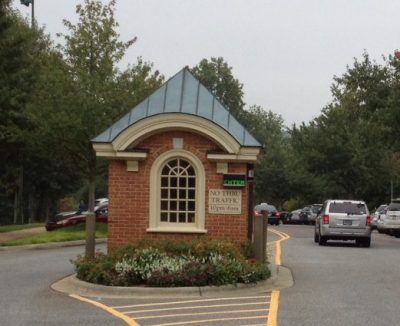 Wake Forest University strives to maintain a safe community for its students, faculty, staff and neighbors. As an added precaution during late night hours, gatehouses were built at the Reynolda Road and University Parkway entrances.
University Police security staff the gatehouses and monitor traffic 24/7. The Polo Road entrance will be closed during gatehouse hours.
Visitors
Anyone without proper identification will be stopped at the gatehouses and drivers will be asked for their name and destination.
To pre-register, a member of the university community must go on line and register their guest.