Police Officers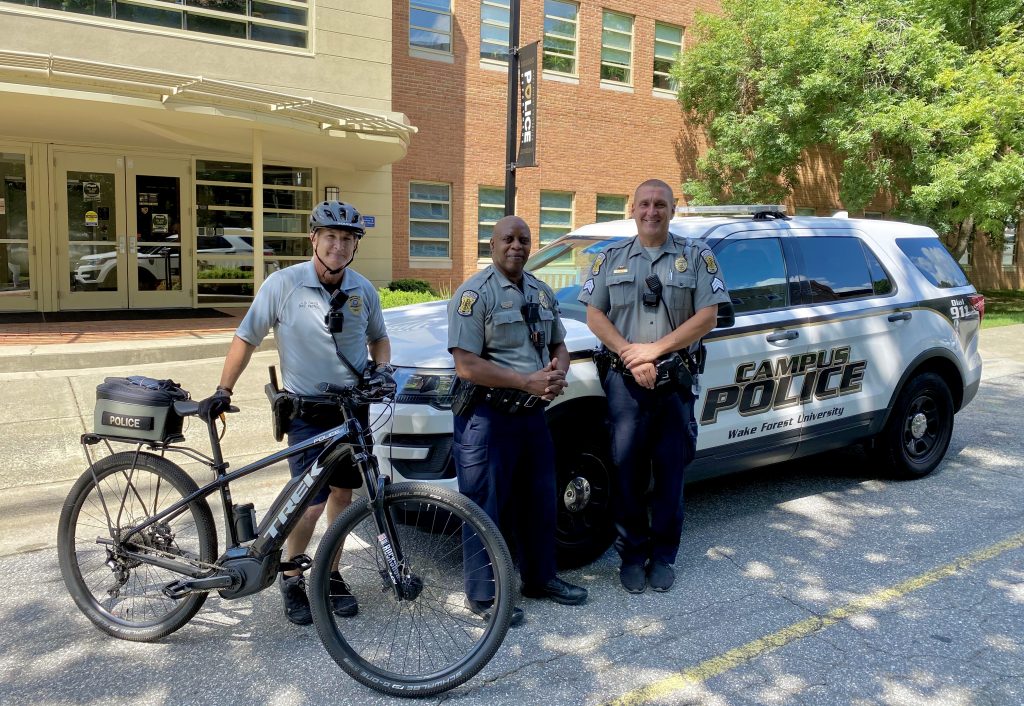 Our sworn officers are certified by the state of North Carolina. We possess full powers of arrest and patrol campus and campus properties by vehicle, bicycle and on foot to provide 24-hour protection to our campus community 365 days a year. We work in collaboration with our various campus partners to foster a positive experience on campus for students, faculty and staff.
---
Security Officers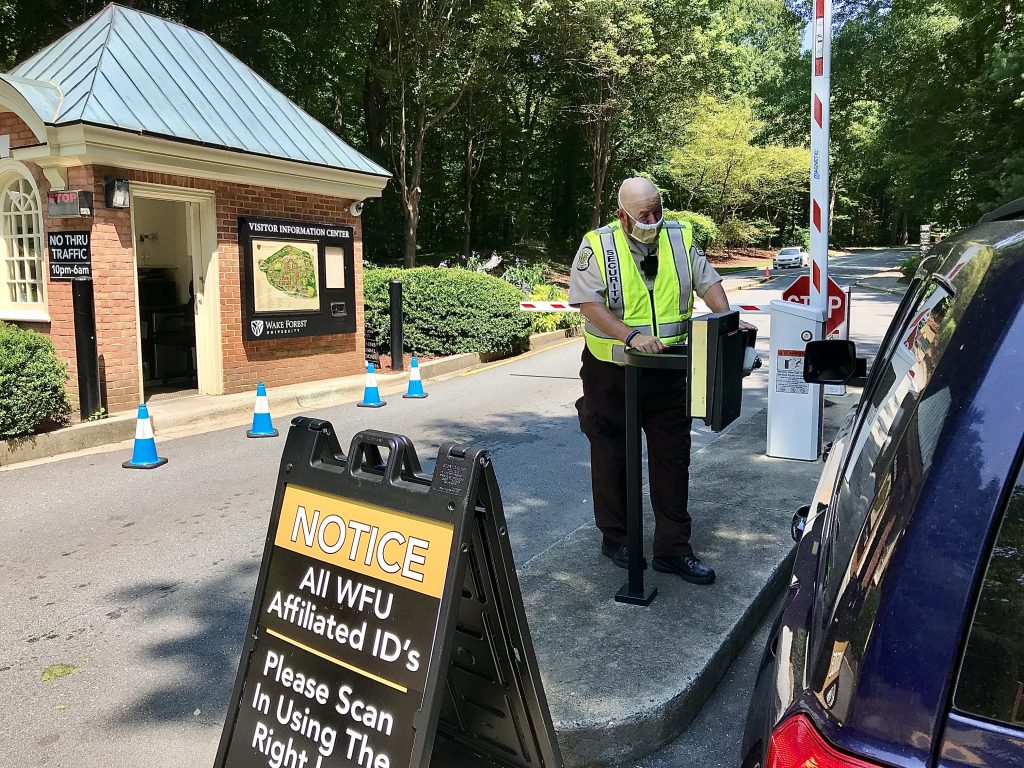 Our security personnel are non-sworn, unarmed officers that are placed around various locations around campus. Some of these areas include Reynolds Gym, Z. Smith Reynolds Library, Gatehouses, Worrell Hall and Farrell Hall. They monitor these facilities for unauthorized use, behavioral problems, emergencies, and prevention of criminal activity.
---
Police Communications Officers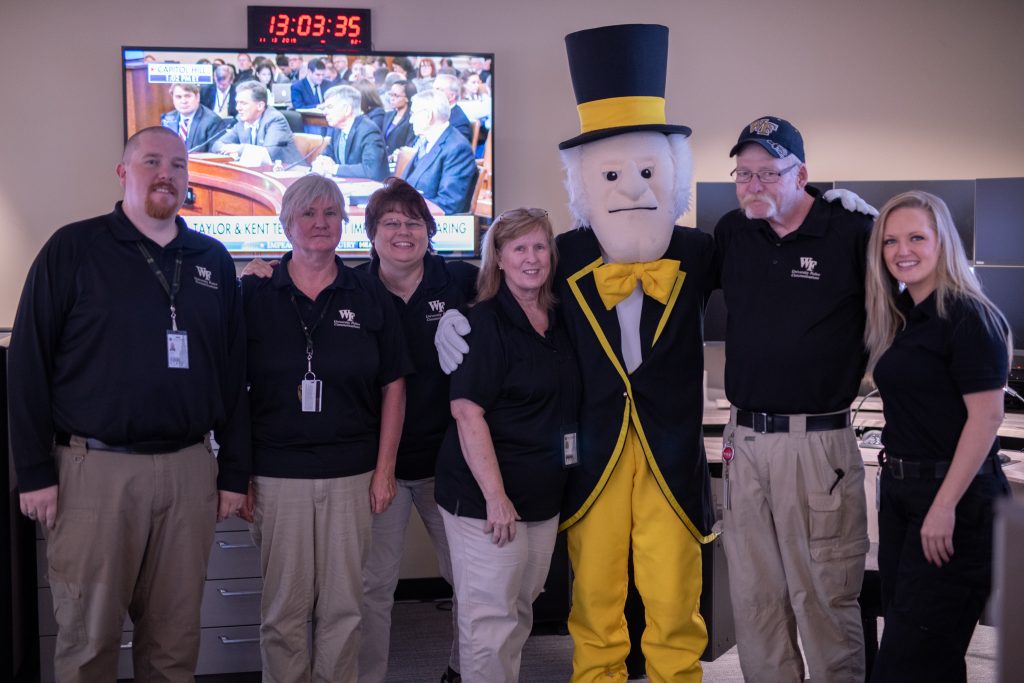 Communications Officers handle all Police telecommunications, including emergency 911, non-emergency calls, campus emergency phones and radio calls. The Communication Center is a 24 hour operation.
---
Records/Property and Evidence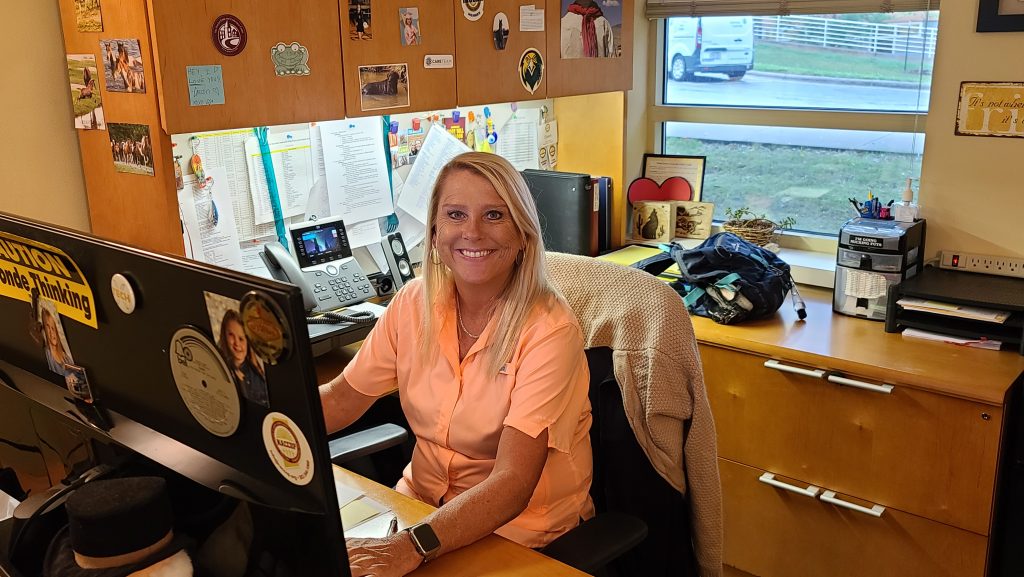 This division maintains and controls all of the police department's internal records, official reports, found property and all evidence collected by patrol officers.
---
"Join our Team"
The Wake Forest University Human Resources Department has implemented an Online Employment System that has replaced paper applications. For a complete list of employment opportunities with Wake Forest University, including the Police Department, visit the WFU Human Resources (HR) Employment Opportunities page.
If you would like to be considered for a position in our department, please fill out the recruitment form. Someone with our department will contact you to discuss any questions that you may have. Filling out a recruitment form is not in lieu of filling out an application for employment.  Job openings can be found on WFU Careers page.
---
Recruitment
Recruitment pool for people interested in applying for a WFUPD job.
"*" indicates required fields